Firearm Services at Second Amendment Sports
More than a Gun Shop!
State-of-the-art gun range
Latest gear, guns and accessories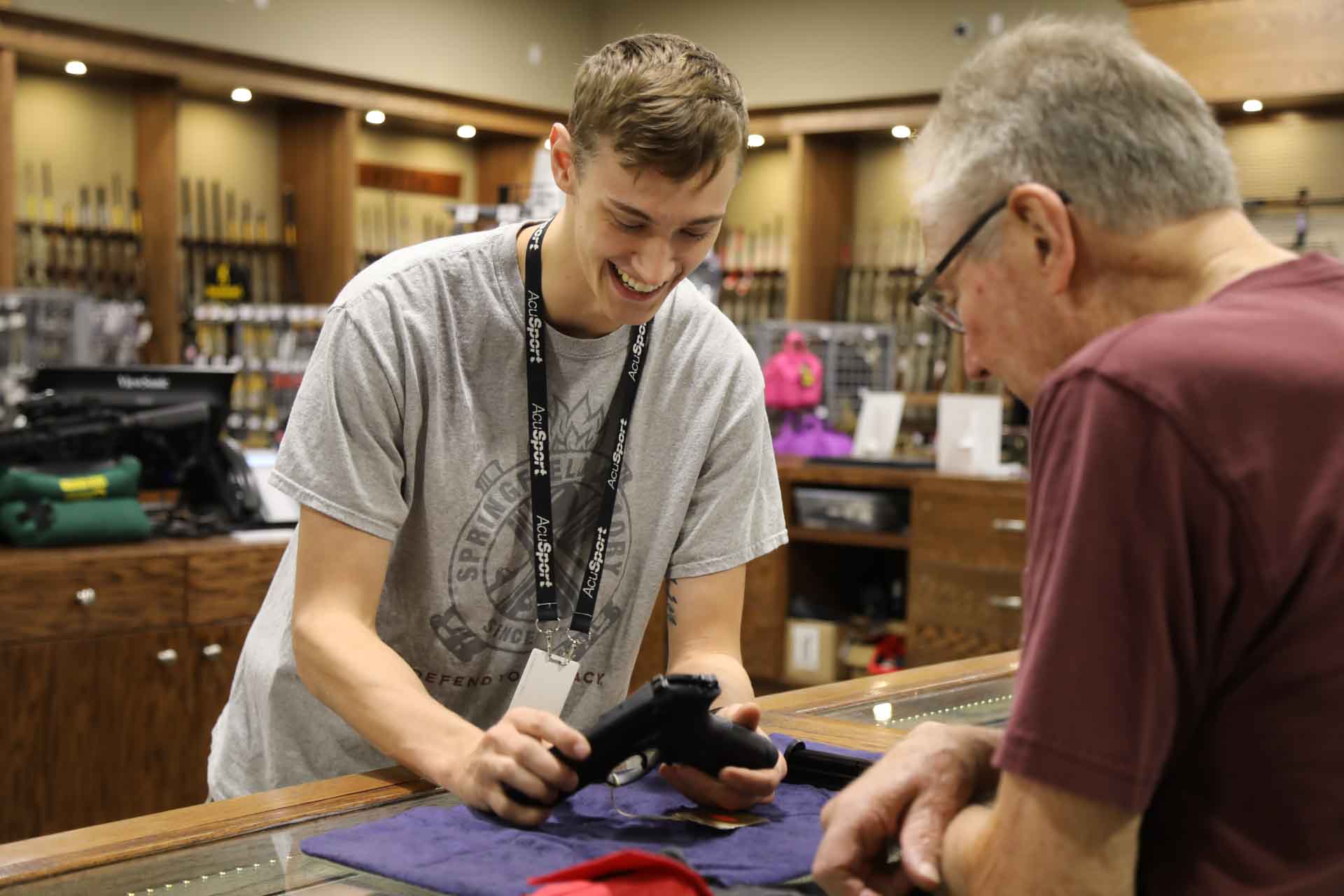 Buy, Sell, Trade & Transfer

If there's a transaction or service involving guns, Second Amendment can do it. We boast one of the largest firearm selections in northern Illinois, specializing in high-quality pieces. We're also a master dealer for top brands SIG Sauer and Kimber, giving us access to exclusive products you won't find at regular shops, and if that's not enough we stock a constantly changing collection of used guns. If you have firearms of your own to sell or trade, our experts will take you through a professional appraisal process that evaluates your gun using a firearms value book with a condition guide, so that we can make you as fair of an offer as you can get. And in the unlikely event that you find what you want somewhere else, we also do transfers, contacting the dealer who has it to get the paperwork made out in your name on the spot just as if we sold it to you ourselves. Stop in to our gun store in McHenry, IL for the highest quality firearm services

Our shooting range is a model of comfort and utility. It features fourteen shooting lanes for pistols and rifles, including nine 75' lanes and five 50' lanes. The latter have air conditioning to keep you cool in the summer in addition to the heating they all have to keep you warm in the winter, so you're never distracted by uncomfortable temperature fluctuations. The entire range, divided into three independent shooting bays, are equipped with Meggitt Range Systems steel traps and digital target carriers, as well as a state-of-the-art HVAC system that recirculates air, keeping it clean at all times. Lanes are lit with LED lighting, providing bright light with low ambient temperatures. And for your protection, we've posted clearly visible rules and safety markers and employed Range Safety Officers to help maintain a safe and secure shooting environment. All in all, our range delivers a quality shooting experience in a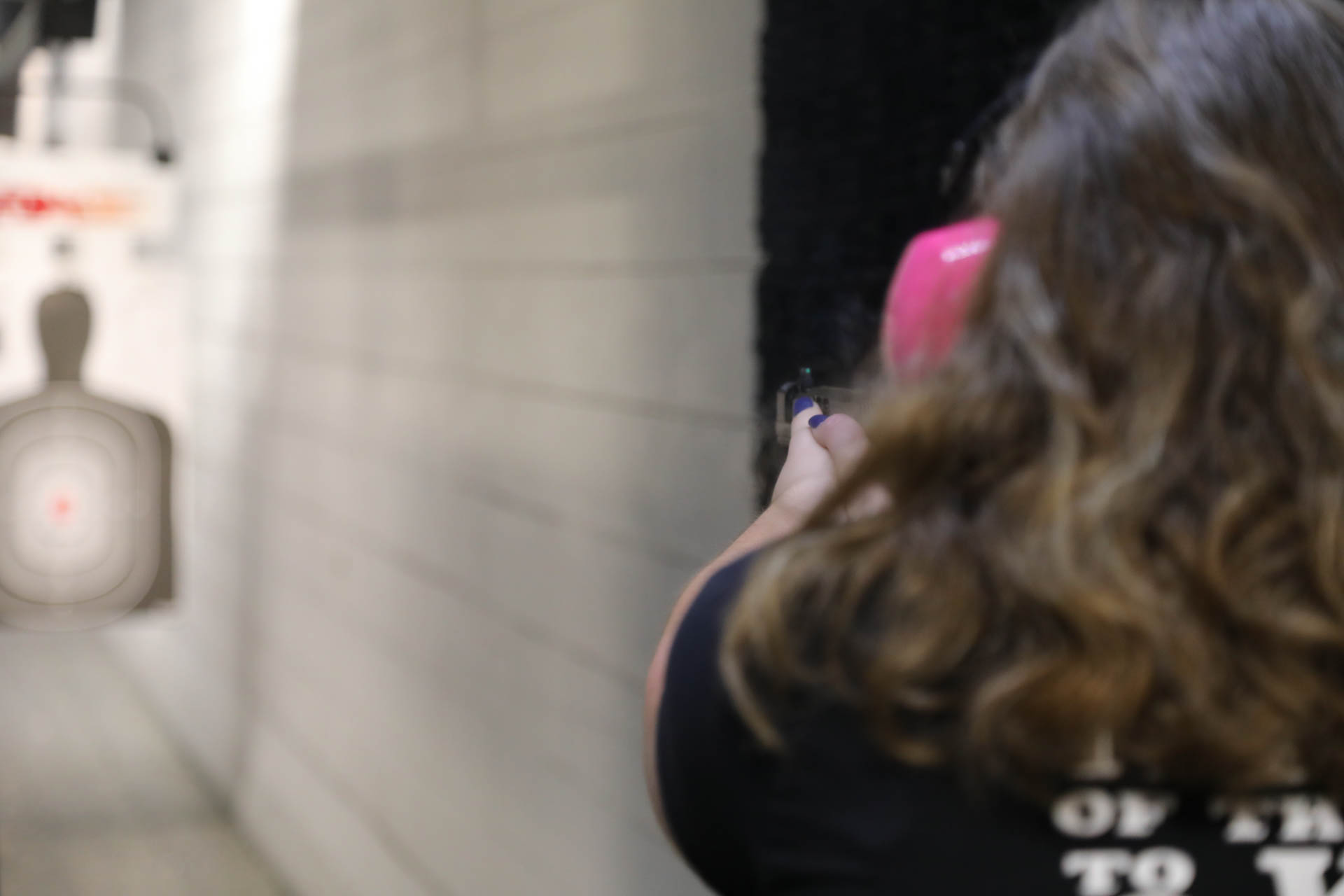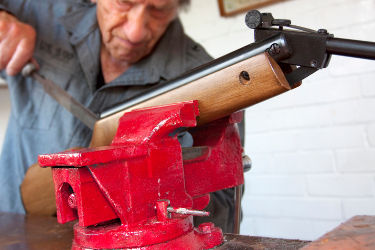 There can be no better selling point than the quality of our experienced and enthusiastic staff, and one obvious good example of that is our on-site gunsmith. Some places have gunsmiths that they sometimes send out, but our retention of a gunsmith in our store is comparatively unique. This adds a lot of value to our ability to function as a one-stop shop for gun owners—we provide cleaning (including ultrasonic cleaning), regular maintenance, and repairs to address a gun's every need. Having a gunsmith directly on hand is ideal for if you want your new gun modified, experience problems on the range, or just don't want to deal with tedious maintenance procedures yourself.

Another shining example of the quality of our firearm services is our host of instructors. Some of them are retired or former law enforcement officers, many are NRA-certified, and all are certified experts with plenty of know-how and teaching experience. The most common course for someone to want to take is the sixteen-hour course required in order to apply for a Concealed Carry License (CCL) in Illinois. Our instructors teach this one regularly, and you can get it done here in just a couple sessions. Our classroom connects to our practice lanes so you can conveniently move between shooting and classroom sections of the course, making our facility a perfect place to take this class. We also have an on-site fingerprint scanner so you can submit prints with your application, and we help get all your paperwork together so that your class actually leads to a license. In addition to that course, we also offer a progressive series of weekly classes designed to take a novice shooter from amateur to expert. Aside from that, we offer various other classes ranging from the casual to the intensive, from gun safety to hunting safety to effective shooting techniques. There's always something to be learned here at Second Amendment Sports.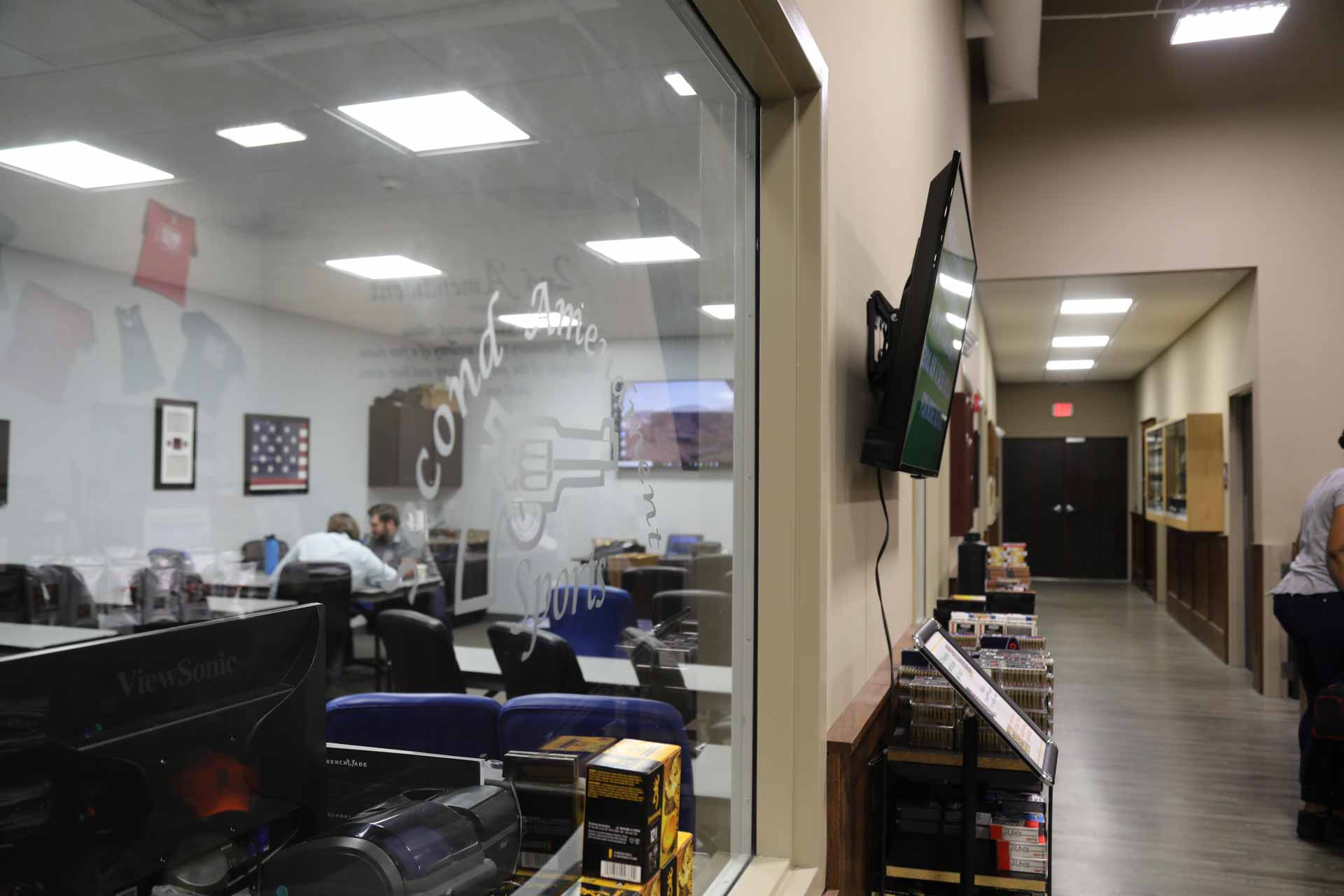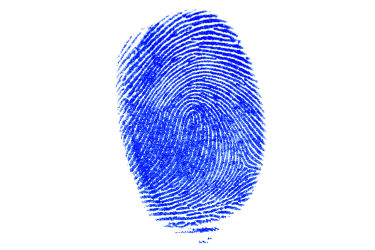 As we just mentioned, Second Amendment has its very own on-site livescan fingerprint scanner. You simply sit at a computer, scan your prints, and that's it. But not only is this great for getting your CCL application approved, but it's also available for plenty of other uses. Many school employees including nurses and bus drivers, as well as TSA employees and security personnel require fingerprinting services either for background checks or to get security passes made, and they can come here for that service. If you're an employer who wishes to fingerprint a whole batch of new hires to make background checks easier, we'll even bring our totally portable fingerprinting system right to your workplace. That way you can get it done in-house all in one go and not have to worry about waiting on prints form each individual. Second Amendment Sports strives to make your experience with our firearm services as convenient as possible, and this is just another of many ways we pursue that goal.
Start making new memories, enjoy new gear, and be part of a fresh community