Shotguns serve roles for hunting, home defense and sport. And regardless of which of these you have in mind when you set out to buy a shotgun, Second Amendment Sports strives to provide options to fulfill any potential need. We've made it our goal to explore every quality brand in search of their top products, bringing together the best of every world under one roof, and we think we've done a pretty good job of it.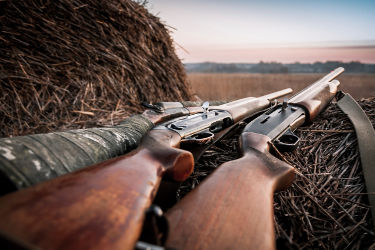 SHOTGUNS FOR EVERY SITUATION

Our stock includes all of the classics that have been serving users for generations, with big names like Winchester and Mossberg. These brands each offer a wide variety of models for every purpose, from tactical shotguns for defending your home to over-and-under shotguns for providing you an elegant hunting gun. And most importantly, all of these manufacturers have proven records of reliability and attention to detail. Browning, with its legendary legacy of outstanding craftsmanship, offers some of the best values for shotguns. Their various models include some the most tried-and-true examples of hunting and sporting shotguns, and are designed for distinct uses from skeet shooting to waterfowl hunting. Beretta offers a similarly vast array of choices, which vary by form as well as function. Their products include semiautomatics, over-and-unders, and side-by-side models. They offer a shotgun well-suited for any purpose, including law enforcement, personal defense, waterfowl, upland uses, and clay target shooting. Remington is another distinguished name, offering both classic and cutting-edge examples of pump-action and autoloading shotguns.
Whether you want a handsome walnut-finished 12-gauge pump-action hunting shotgun, or a carbon-fiber semi-automatic tactical shotgun for personal defense, we cover all this and more with quality product lines from premium brands. The broad selection of products, combined with the wide variety of possible roles that a shotgun may play in your life, means picking out the right shotgun can be a long and involved process. Our qualified and knowledgeable sales team is here to help you along, so that you find the shotgun best suited to your needs.