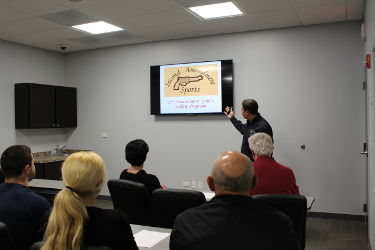 CLASS SUMMARIES
NRA Range Safety Officer Program
The NRA Range Safety Officer program was developed in response to the demand for a nationally recognized range safety officer certification. NRA Range Safety Officers are people who possess the knowledge, skills, and attitude essential to organizing, conducting, and supervising safe shooting activities and range operations. Students will have 45 mins for lunch and a 5 min break every hour. There is no live fire component, however while you should be comfortable with firearms, you do not have to be a crack shot! A large portion of the class involves speaking to groups, so I would like you to bring your favorite firearm sans ammo, and be prepared to speak about it for 5 -10 minutes.
NRA Instructor Pistol Shooting Course
This 16-hour course teaches the knowledge, skills and attitude essential to organizing, promoting and teaching NRA's Basic Pistol Shooting course. Prerequisite: Possession of basic firearm safety and shooting skills is a perquisite for certification as an NRA instructor. Prior to the instructor training, candidates complete a pre-course questionnaire and demonstrate their firearm background in pre-course assessment exercises. Description: Course is presented in two parts: basic instructor training, and discipline specific instructor training. Students demonstrate organizational and teaching skills via participation in practical exercises during the course, and complete an instructor certification examination. Students will receive the NRA Trainer's Guide, NRA Pistol Shooting Instructor Candidate Packet and NRA Basic Pistol Shooting course student packet.